MaineGeneral Prevention & Healthy Living
Augusta, ME
Free Events
Evening Meditation - FREE
with MaineGeneral Prevention & Healthy Living

Jun 17, 2019 at 5:30 pm

, runs for 1 week
Explore the different types of meditation and learn how they can help reduce stress, support sleep, and enhance your daily life.
Date: Monday, June 17; 5:30-7:30 p.m.
Need an accommodation? We will make reasonable modifications and accommodations to ensure that people with disabilities have equal opportunity to participate in all classes and events. If you are a person with a disability who requires an accommodation to participate fully in a class or event, please notify us at 872-4102 at least 48 hours prior to the start of the class or event.
Have questions or need assistance? Call 872-4102 or email PHL@mainegeneral.org.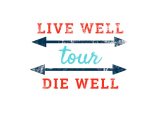 Live Well Die Well: Choosing Your End of Life Path
with Kimberly Paul, MaineGeneral Prevention & Healthy Living

Jun 27, 2019 at 5:30 pm

, runs for 1 week
Join national end-of-life speaker Kimberly C. Paul as she helps open the conversation on death and dying with a focus on inspiring each one of us to make decisions about our own end of life.
Kimberly will help us with tools to design our own destiny. Learn more about Kimberly and watch her TED video at www.deathbydesign.com.
This event is free, but you must sign up in advance. This event is sponsored by MaineGeneral Prevention & Healthy Living and MaineGeneral Hospice, celebrating its 30th year of providing care and comfort in our community.
Evening Schedule:
5:30 pm Refreshments
6:00 pm Keynote
7:00 pm Panel Discussion
7:30 pm Conclusion
A very limited number of Kimberly's books will be available the evening of the event for purchase/signing. You can secure your copy in advance by going to:
http://www.deathbydesign.com/buy-bridging-the-gap-by-kimberly-c-paul/